SENRISK is an EU-funded project that aims at developing a credit risk assessment tool, in which sentiments of news, social media and reports are included in the risk assessment of corporate and sovereign bonds. Sovereign debt is monitored enabling small and medium-sized investors to determine internal country and company ratings. Our tool investigates all current country and company information and market sentiment as well as historical time series to enable a quantitative as well as qualitative analysis of bonds' inherent risk.
Key facts: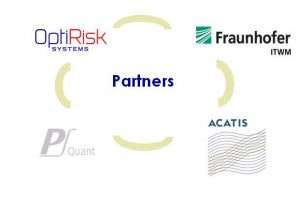 The project consortium consists of partners from the participating countries Austria, Germany and UK:
ENHANCED CORPORATE BOND YIELD MODELLING INCORPORATING MACROECONOMIC NEWS SENTIMENT
In this study, we introduce a new method of assessing the credit risk of corporate bonds; where in addition to the historical market data news sentiment data is used. Typically, a higher yield spread is usually associated with higher credit risk. By predicting the upward/downward movement… Read more
FORECASTING SOVEREIGN BOND SPREADS WITH MACRO-ECONOMIC NEWS SENTIMENT
We analyse sovereign bond spreads from Germany and enhance their modelling and prediction through macroeconomic news sentiment. Sentiment time series are created which mirror the mood in news regarding political and economical issues in European countries… Read more
MACROECONOMIC NEWS: ENHANCED FORECASTING OF SOVEREIGN BOND SPREADS
Sovereign bond spreads are modelled and forecasted taking into account information gained through macro-economic news sentiment. We investigate sovereign bonds spreads of European countries and enhance the prediction of spread changes by taking into account news sentiment… Read more

1. Disclosure
OptiRisk as dissemination partner for the SENRISK consortium maintains this website on behalf of all the research partners (Disclosure and information available here).
2. Legal Notice
The information in this website is provided "as is", and no guarantee or warranty is given that the information is fit for any particular purpose. The user thereof uses the information at its sole risk and liability.
3. Privacy
(a) Advertising
The SENRISK website does not work with a third party that serves ads to this site.
(b) Log Files
We use traffic data to analyse trends in site use and to administer the site. This includes time and date of SENRISK web portal access, accessed page, error code.
(c) Coockies
A cookie is a small text file written to a user's hard drive that contains a User ID. The cookies do not contain any personal information about users. The use of cookies is now widespread. Cookies are required by the used CMS software for user authentication, if a user sets up his browser to reject the cookie, he or she may still use the site although functionality might be impaired.
4. Disclaimer
In no event will we be liable for any loss or damage including without limitation, indirect or consequential loss or damage, or any loss or damage whatsoever arising from loss of data or profits arising out of, or in connection with, the use of this website.
Particularly, the SENRISK consortium takes no responsibility for, and will not be liable for, the website being temporarily unavailable due to technical issues beyond our control.
5. Design / License
WordPress is used for the website design which is 100% GPL compliant, licensed under and subject to the requirements of the GPLv2.